Seems that I'm at Food for Thought all the time now 😉 The lovely food, the reasonable prices, the fantastic playground and the great location (right smack in the Botanic Gardens)… it's all the perfect recipe when you have a kid. Hunter absolutely loves it there and starts going a little frantic once we step in.. because he knows the playground is behind the glass doors and he gets pretty desperate to get out there to stretch his legs and toddle around!
Service there is always so friendly and the food arrives promptly. Great when you have fidgety kids that can create quite a mess! Hunter loves scrambling around the chairs and tables.. they're perfect holding-on height for him 😉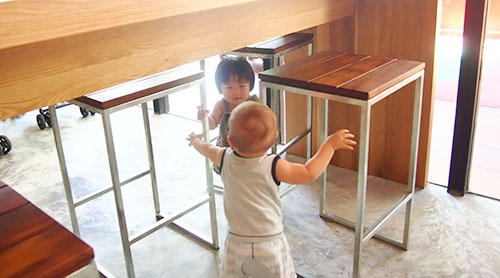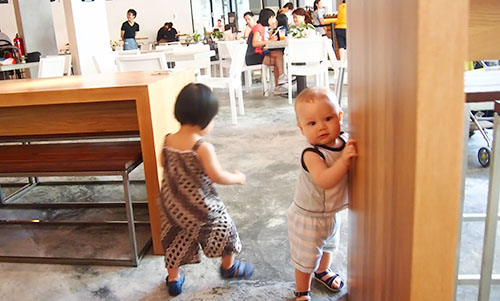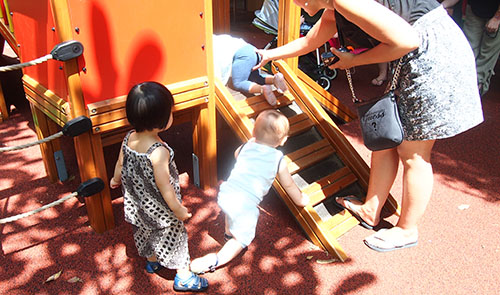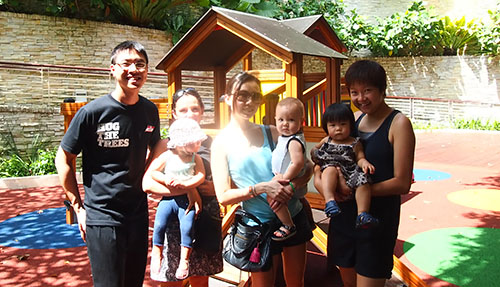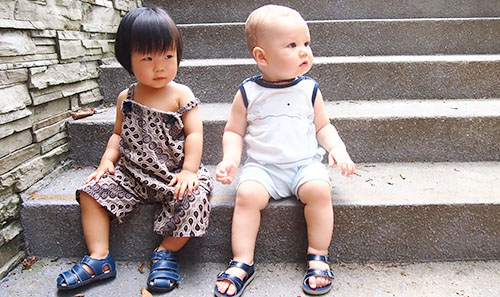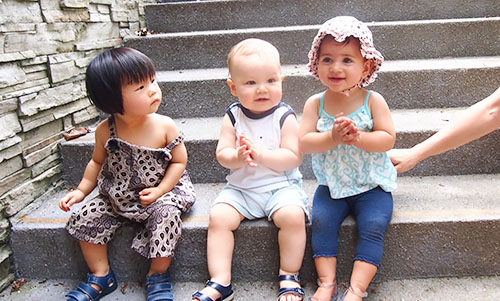 We took the kids to Jacob Ballas garden, a lush garden that features a water fountain area that's a hit with children. It's a particularly great way to cool them off when it's hot outside!
Except… our lil Hunter was decidedly unimpressed with the water fountain! He looked on with suspicion as all the lil girls dashed in and out of the water, having a good time. And when I brought him near, he'd WHINNNNE like I was trying to torture him and barnacled onto my leg, refusing to let go.
So, I spent the entire time standing in the middle of the play area, with my son clinging onto me for dear life. I guess I wouldn't exactly call that a success 😉  Better luck next time!