I don't even really know how to start off this entry.
"Hullo everyone, I got a birthday present from Chris"?
I guess that's about as good a way to start as any 😛 So yep, I got a birthday present! THE birthday present. The one and only bag that I've coveted for ages and considered the #1 bag to own.
It's the Hermes birkin.
Specifically, the 30cm, orange, Swift leather, palladium hardware Hermes birkin.
This article makes an interesting read on why Hermes bags are so highly desired, with unmatched quality and workmanship. If you've held a Birkin in real life, and stroked and sniffed it, you'll know what I mean 😛 They're pretty luscious!
Actually, I never was into Hermes when I was much younger. But as I *ahem* aged through the years, my fashion taste developed/matured and I grew to like Hermes til the point that I adored the Birkin. It has ZERO visible logos to others, so isn't very in-your-face, and the feel of the bag is simply divine.
The only Birkin colour I wanted was the Hermes orange one, because it's the best colour IMHO – stunning and a great statement colour. The only leather I wanted it in was in Swift leather, famous for being supple and soft. Can't stand the other leathers because they just make the bag blah to me. And the only size I wanted was the 30cm, which I personally reckon looks best on my frame.
And it was with GREAT DELIGHT that I uncovered my gift on my birthday, and it is by far my favourite bag. Bar none. None of my other bags even come close!
Anyway. Enough blathering on! Pics 🙂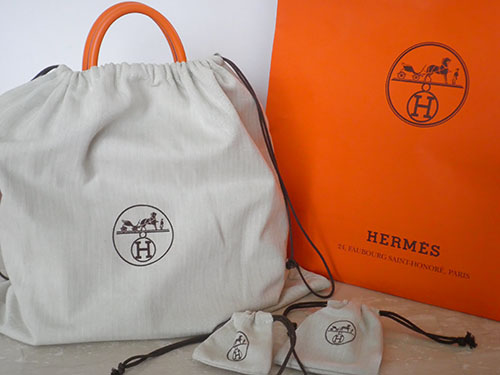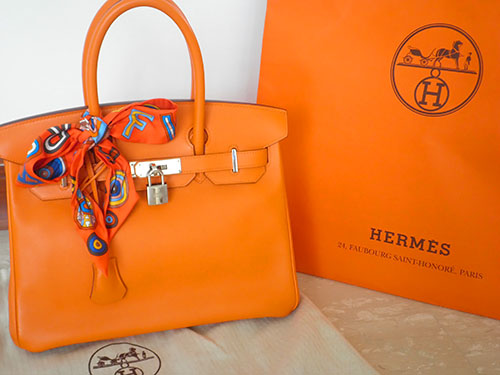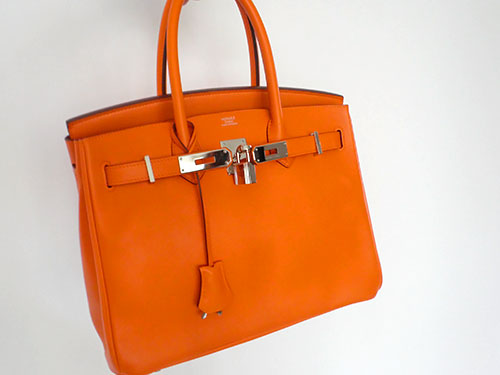 What makes this particular Birkin special to me? Chris got a very special inscription done on the inside flap, monogrammed in silver. It's our family name, and it feels special to have a little bit of personalisation, hidden and tucked away 🙂
Obviously, the Hermes Birkin will be passed on to our (future) daughter and will 'match' Chris' Jaeger LeCoultre watch, which I gave him for HIS 30th birthday, which will be passed down to Hunter.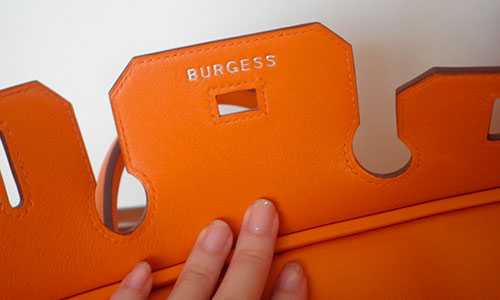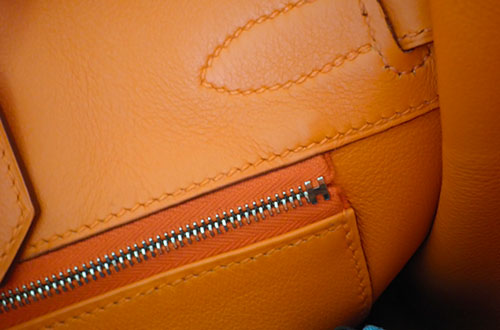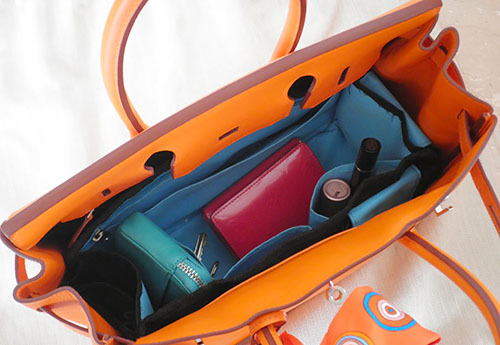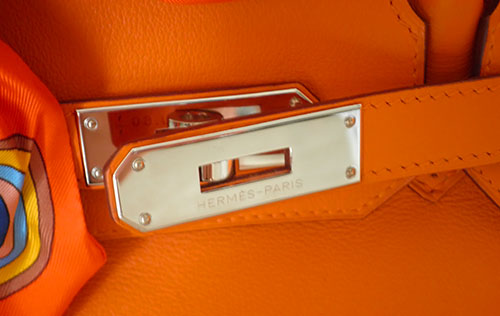 The Birkin matches the Hermes clic clac that Chris gave me for my 'push present'. Wheeee! I actually have a pair of orange leather sandals (handmade by a little shoe store in Shanghai) that matches too, but might look a tad weird if I wear them all at the same time 😛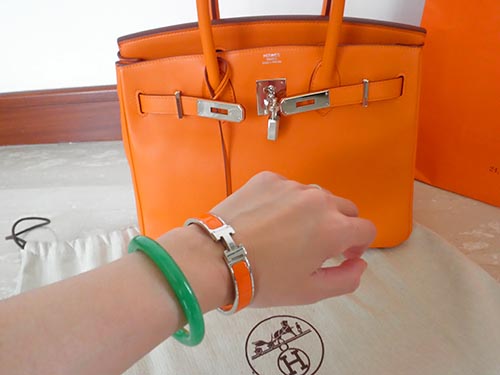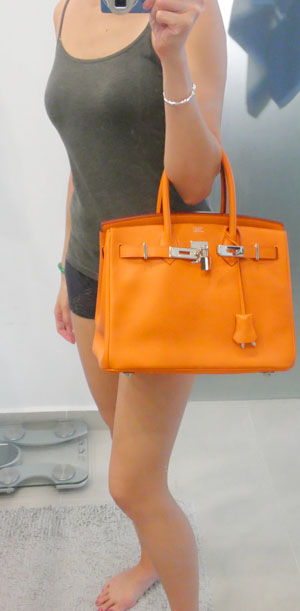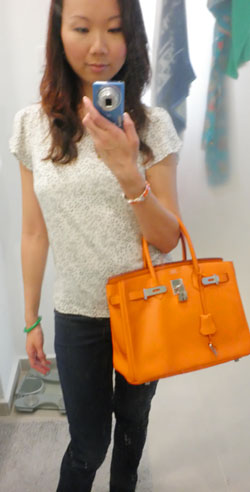 And, this is sooooooo gonna come back to haunt poor Hunter, but I did a photo op with him + Birkin. Heh!! Well, he should count himself lucky that he didn't fit IN the bag, or I'd have dumped him in for sure 😉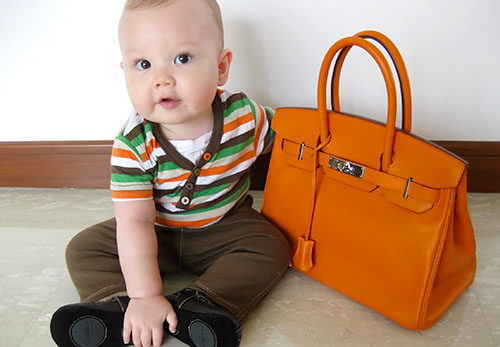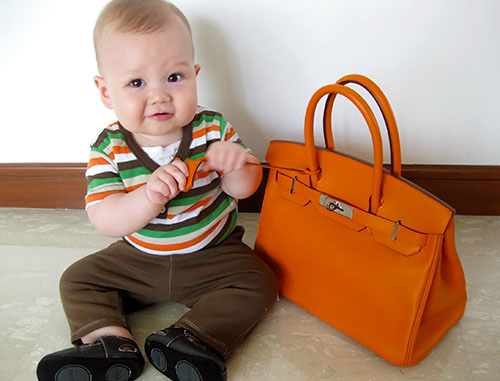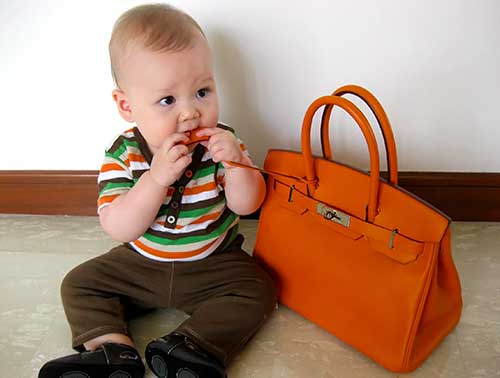 Thank you, my wonderful husband, for doting on me 🙂