Nothing makes me smile more than hearing my baby laugh – isn't it wonderful how babies are a picture of perfect innocence, that their very laugh rings with pure happiness? If only I could bottle it all up! Here's Hunter clapping to "If you're happy and you know it…", captured one of the first times when he started doing it:
httpv://www.youtube.com/watch?v=ZbAqUc2_u0A
And on a different note, an online friend mentioned "Hunter looks like a kewpie doll!" Reckon she's right? 😛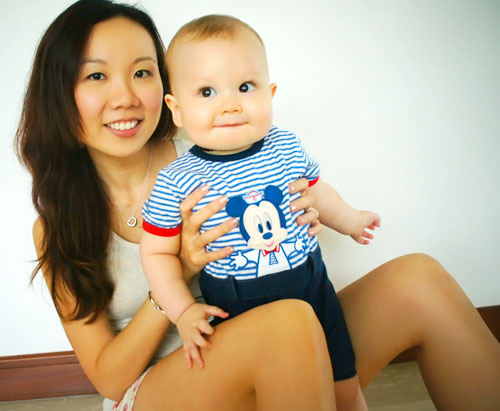 Let's Chat!