So first I have to be frank and say that all the food we ate was food served in the resort. No, we didn't suddenly have a moment of insanity. Rather, the purpose of our trip was to relax and spend time together as a family, so we did away with sight-seeing and traipsing around the place looking for 'the best food' (like we normally do).
Angsana's food was actually pretty good, definitely not bad for hotel food and at least it didn't make me feel so deprived. Normally, I'd  be pissed off if I had to suffer hotel food for the entire trip, since to me, a holiday IS about eating 😉
Best part? Room-service breakfast. Ohhhh it is bliss sitting at the balcony overlooking the resort's pool and the ocean…. enjoying the early morning sunshine… and chowing down on breakfast 🙂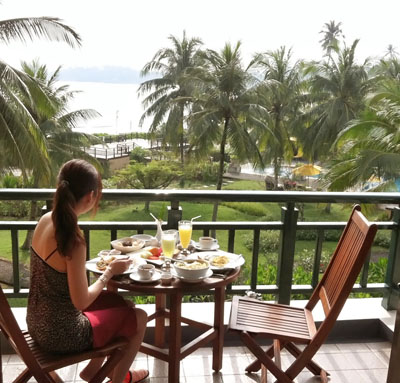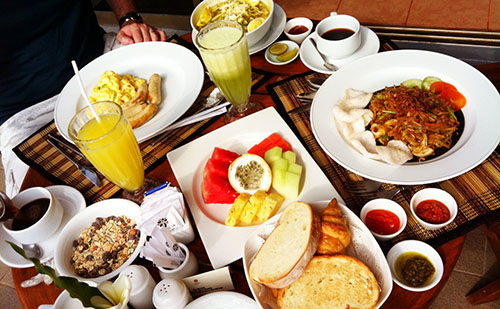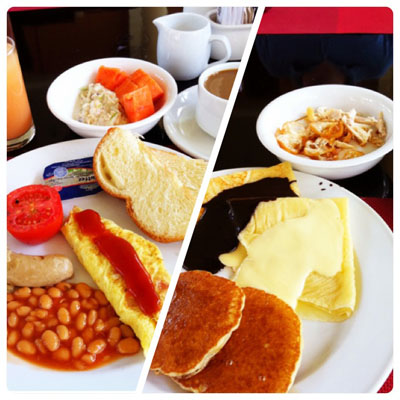 Since Angsana Resort and Banyan Tree Resort are owned by the same company (and side-by-side), we could take the (crazy fast!) buggy between resorts. And so we got to check out some of the restaurants over at Banyan Tree 😛
In particular, I liked Tree Tops Restaurant, which was high up among the trees and had gorgeous views, not to mention excellent service. They served traditional Indonesian food, modern style. Loved the presentation and the portion sizes were very generous 🙂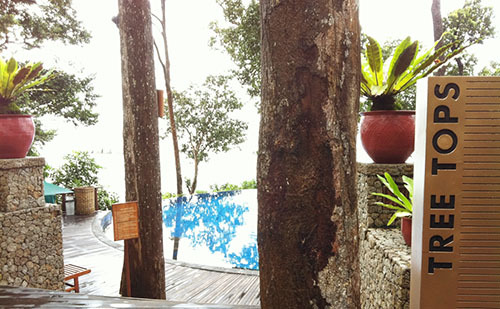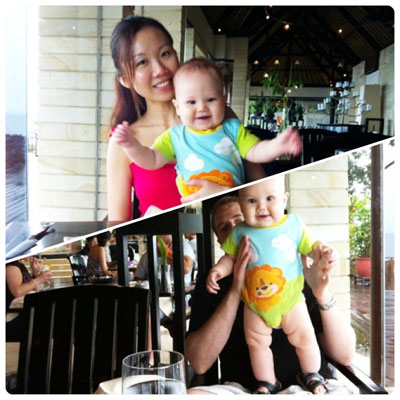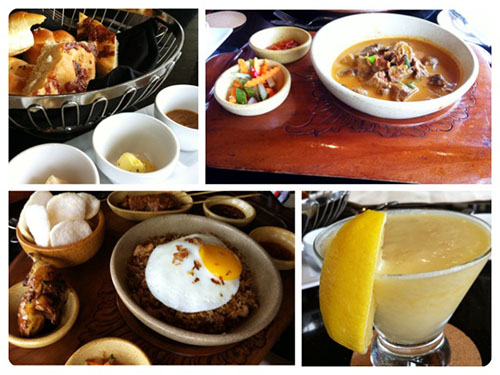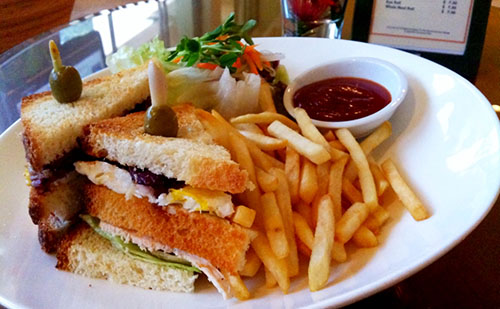 We also heard that Angsana provides a babysitting service for guests. YAY!!! It's US$7 an hour. Americans, is that 'standard rate' for you? Anyway, we thought it was pretty reasonable and the babysitter was a very sweet lady. And boy, what a luxury it is to be baby-free for a bit during a holiday 😛
The Cove is situated up on a hill, overlooking the ocean. It's quiet and romantic, and really rather lovely to sit outdoors on their veranda and have a cocktail and a nice dinner date.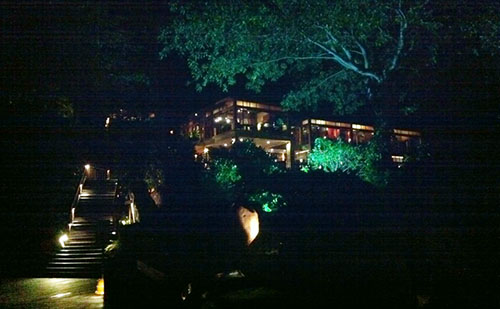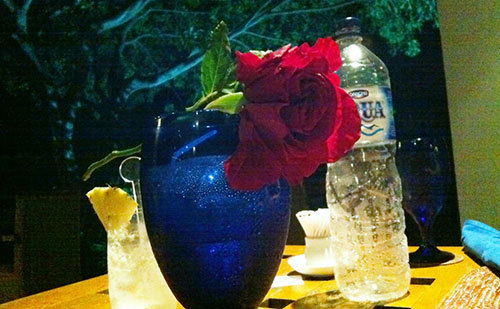 I guess I'm a wee bit bummed that we didn't get to poke around the place and do local stuff. It also made me realise that once you have a family, your holidays become drastically different. Gone are the days that we can laze around and sleep in, and gone are the days that we just do whatever we want, whenever we want. Now, things need to be planned carefully, and all activities are carefully vetted to make sure they're baby-OK.
How life has changed!