If you know me pretty well, or have read my blog for awhile, you'll know that I specifically go after serums. I'm a little obsessed with skincare, so back in the day, I taught myself about particular chemicals that are good for the skin, what concentrations they should be in to be effective, etc etc. It's served me well, because I frequently see skincare brands at shops selling, for example, face moisturizer that is meant to do this-and-that, but I know their active ingredient just isn't potent enough.
In particular, I always seek out 2 active ingredients in my skincare:
AHA (eg. glycolic acid) which exfoliates the skin. Similar to a facial scrub, but much better for me as because it's a chemical exfoliator, it exfoliates much more evenly and less abrasively than a manual facial scrub that you rub in. I like this concentration to be 8%-10% in a product, preferably in gel/serum form. AHA is fab to make your skin feel renewed, smoother and clearer.
BHA (eg. salicylic acid) which clears out oil in pores. A winner if you tend to have breakouts. It significantly reduces zits and, when paired with an AHA, does wonders. I like this concentration to be 1%-2% in a product, also preferably in gel/serum form.
Unfortunately, not many companies have a lot of (transparent) science behind their products. So I was pretty impressed at the iS Clinical event with their product know-how and no frills, open book approach.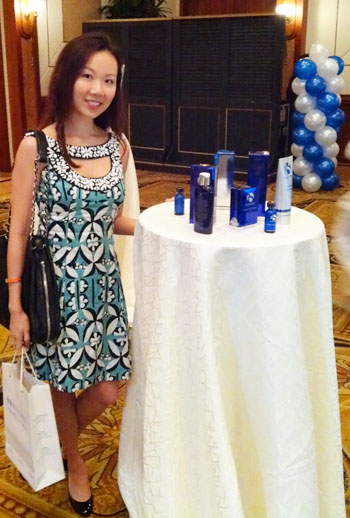 iS Clinical pay more attention to product development and science, than they do to fancy marketing and pretty packaging. It was evident when I was chatting with their COO, Alex Call. He didn't flinch and give me the standard "ohhh yes the products are really effective. What concentrations are the active ingredients? We don't disclose that, but they really are effective!"  spiel. Instead, he was really transparent and let me know the various ingredients in their products and could answer all my prying questions 😛
It's actually used quite widely by Hollywood celebs, but they don't do heavy marketing which is why you probably  don't know much about this brand. They also are only sold via consultation with skincare professionals (ie. dermatologists, aestheticians, physicians, etc) here.
Fact is, their official website looks and reads like a hospital/scientific forum with research articles and loads of detailed information, and the product marketing section of the site is only small. This impressed me, since most beauty sites are busy pushing their products and have little/no detailed information behind the ingredients. It's a fantastic site for those of you that are pretty particular like I am, as it serves up a wealth of info for you to burrow through.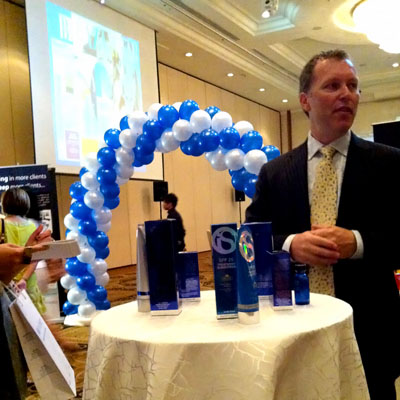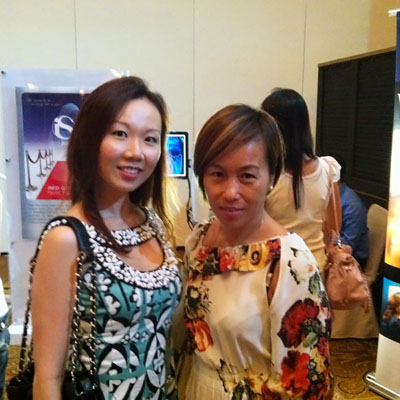 There was a short presentation during dinner about the spirit of the brand. They focus quite heavily on the philanthropy side and in particular, work closely with breast cancer survivors in hospitals to run events and donate products. It makes sense, because patients have particularly sensitive and/or dry skin that these products help with. And now, the Cancer Care line is available!
What's awesome is that their whole product range focuses on using pure, pharmaceutical-grade ingredients. This means their products are safe for nursing women (YAYYYYY!), pregnant women, and of course, people going through chemo treatments.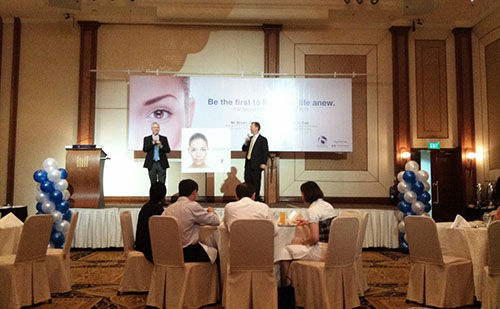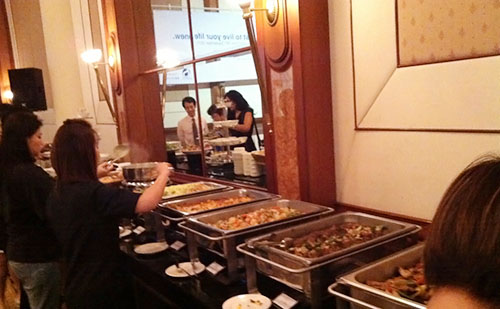 After filling our bellies, we tried out their Fire & Ice Facial. The most annoying thing? I can't do this at home by myself! 🙁 They use an 18% glycolic acid/retinol/niacinamide mask (the fire part) as a powerful chemical peel before a hydrating mask (the ice part), and it left my skin obviously smoother afterwards. I've been suffering from some bad breakouts and found that those areas were looking a lot better too. Happiness 🙂 I can only do this peel at the doctor's though, so I really wish they would sell it to individuals.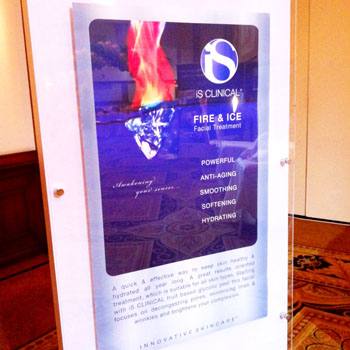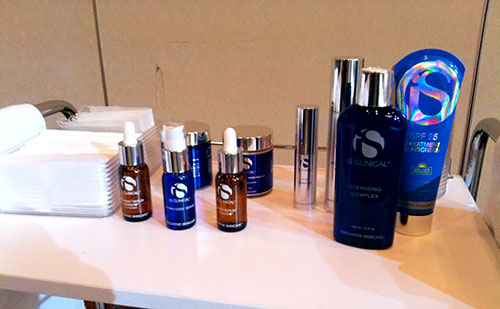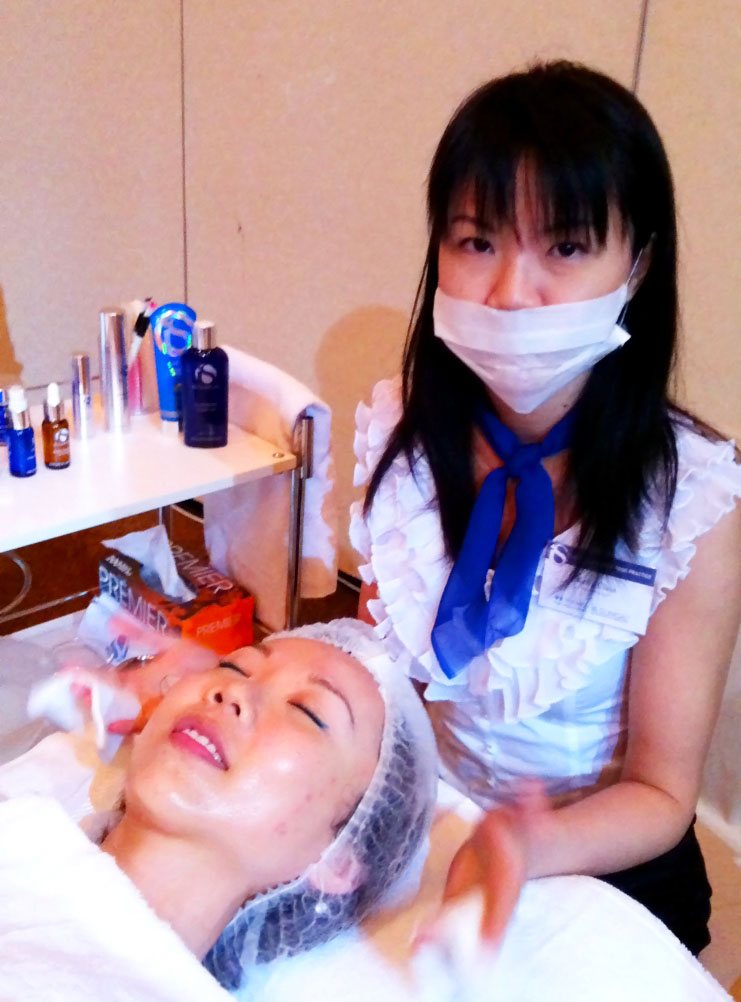 After that, I tried out their VISIA machine. It takes some detailed photos of your face from various angles and shows you an image of your face. Then proceeds to decimate you 😉 Or, at least it did to me! Where I scored almost top marks for my lack of wrinkles (woohoo), I came in bottom of class when it came to UV damage. Yep – all my years of refusing to wear sunscreen and living in Australia has wrecked havoc on my skin. It's not evident to the naked eye, but via this machine? HOLY CRAP. I think I came in on the ~30% mark or so, which is shocking for someone my age. Guess I really need to slip slop slap!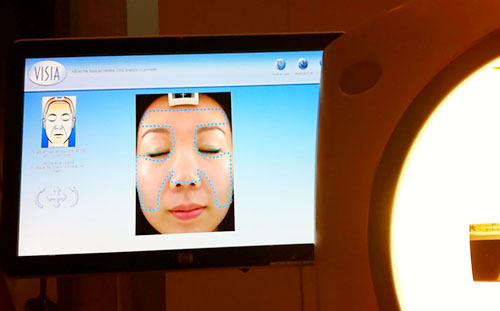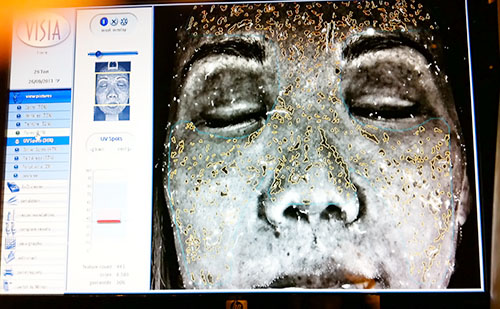 Their product range is not huge, and it's not meant to be. They believe in focusing only on skincare (no cosmetics) that are botanically based, and can multitask. I was delighted to receive a box set with some of their products, in particular, the Active Serum that I was positively gagging to try out.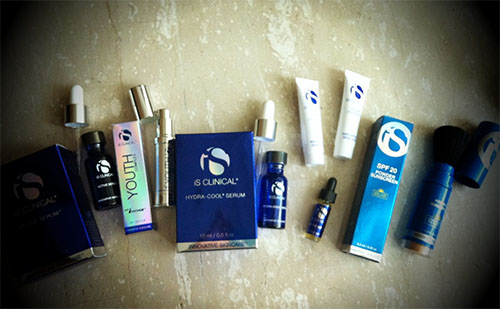 How do these products work for me? I'll spill all in a later post 🙂