Random things I've bought recently… I've actually been pretty good on the shopping front, mostly because I'm so busy I don't have much time to hit the shops, and also because it's not that easy to get hold of the brands I like in China. Chris is in Seattle right now and has a big Sephora shopping list that I gave him…. hehehhehehe.


Swarovski crystal hairclip – the shop seriously had about 100 of
these lil babies. Took me forever to pick just one out!

Shiseido foundation – this is AMAZING. Looks incredibly natural
yet gives the coverage I want. The texture is non-greasy, light
and feels lovely on the skin. Loving it!

OK i know this is a really freaky and ugly photo, but wanted to
show the foundation on (with no other makeup on the face)

Fabulous Kiss Me prima doll powder. Translucent with the subtlest hint of shimmer.
Truly mattifying and looks awesome on top of the Shiseido foundation

I bought 2 of these Logitech MX Revolution.
A worthwhile investment since I use the computer SO much. Best mouse ever.

Bought a Barbie top. Kitschy as hell, but it's INCREDIBLY soft
and I love the hot pink!

Rockport Gracelyn – incredibly soft, and look all cool and shiny

Nike Air Zoom Explosion – the lightest shoe I've ever held, so I was sold. Plus, cute colour!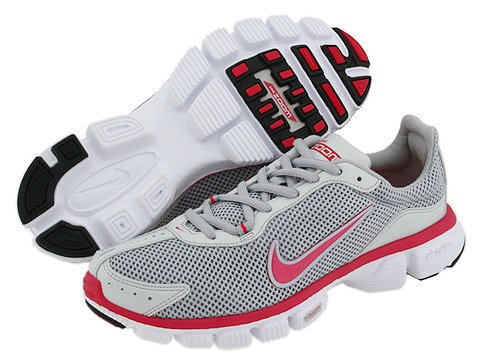 Nike Women's Air Zoom Hot Shot
Love how it's so airy, with holes everywhere. Will be a great walking shoe.